Tales From The Oldest City
The author's affection for the nation's oldest city and old Florida is evident in this colorful collection of short stories. From the mystery of 'So Little Time' and adventure of 'Mike's Birds' to the heartwarming 'Riverman', humor of 'Peanuts' and romance of 'Tattoo' , readers are presented with a broad variety of tales guaranteed to tickle the imagination. Randy's ability to blend fact and fiction into entertaining stories makes this picturesque tour through the Old Town a special way to visit and revisit the unique places, history and colorful characters of St Augustine, the St. Johns River, and surrounding area.
$12.95
ISBN
9780972579621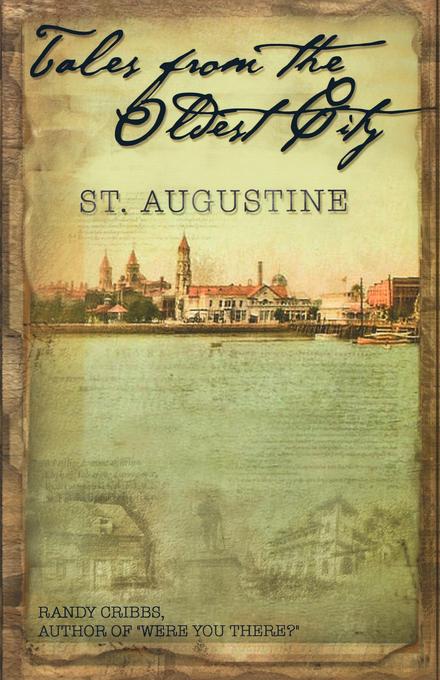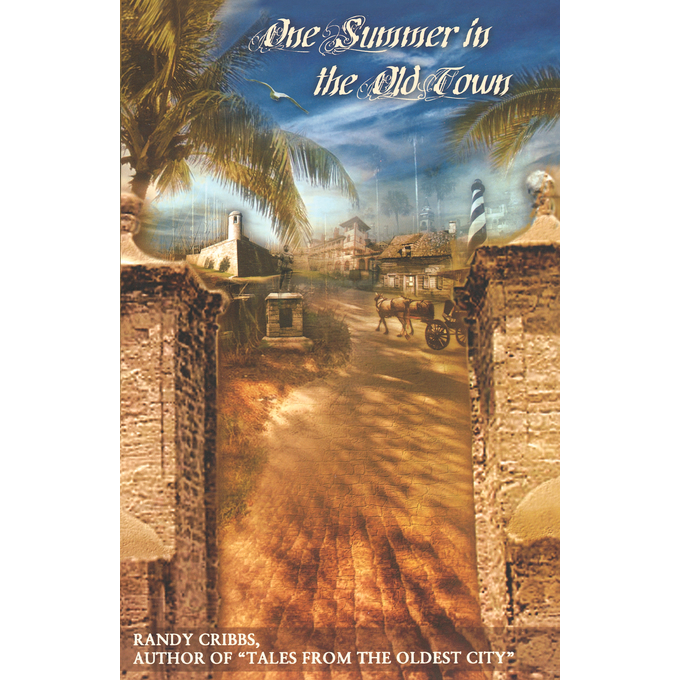 One Summer in The Old town
Randy draws the reader into a summer adventure set in St Augustine and on the St. Johns River. A well-researched, historical overview of the nations oldest city is woven into the fast paced story through a host of colorful characters.
Includes original drawings by artist, Manila Clough. Enjoyed by all ages, this is a great story and an interesting, fun way to learn about the history, landmarks, and the mystique of the Old Town. This book is used in schools and book clubs throughout the US and a Teachers/Readers Guide is available on request.
$12.95
ISBN
9780972579629
Ghosts: Another Summer In The Old Town
What haunting mystery connects the Old Jail and Tolomato Cemetery?
Determined to find the cause behind ghostly encounters, three unsuspecting friends enter the realm of apparitions and poltergeists. In a race against time, they discover the secret that can release spirits trapped 'in-between'. Randy Cribbs stirs these spirits, colorful local characters and young romance into a heartwarming mystery set against the backdrop of the nation's Oldest City.
"Ghosts Another Summer in the Old Town won the: 2009 FWA Royal Palm Literary Best Book Award; 2009 Moonbeam Book Awards Silver Medal; and 2010 FPA President's Book Award Silver Medal
$13.95
ISBN
9780972579674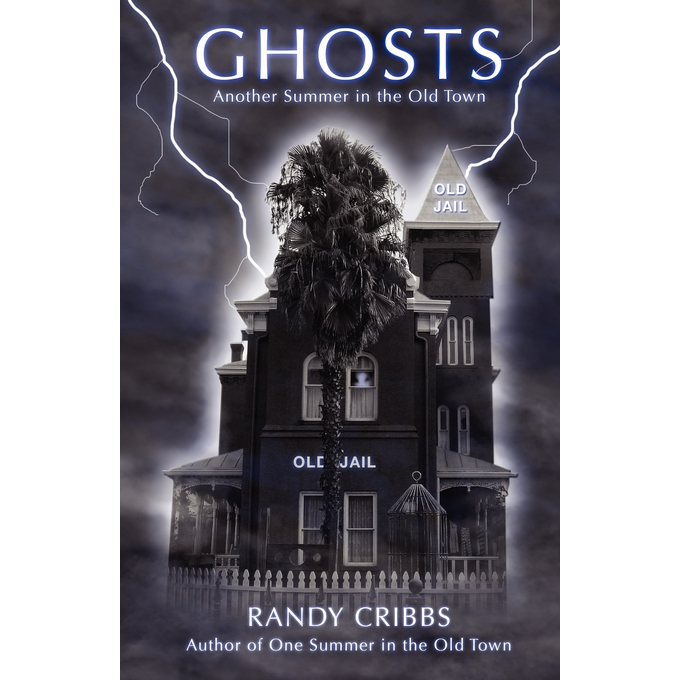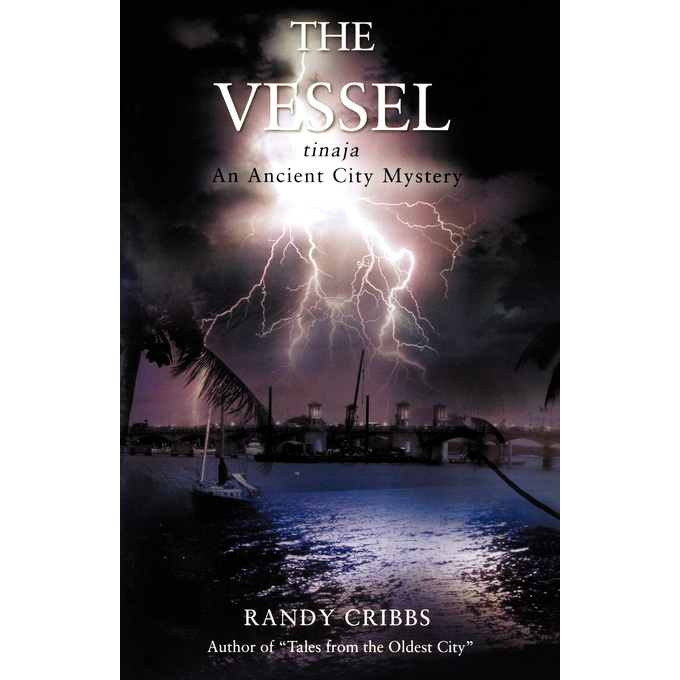 When the body of archaeologist William Stewart is found floating in the bay, a curious reporter finds himself caught up in a web of hideous secrets, deceit, and murder woven by the lure of the tinaja and its terrifying power. At first his empirical mind refuses to believe the old Indian story. As he is drawn deeper into Stewart's past and his own deadly lovers' triangle, each ghastly revelation points to an unimaginable power and moves him dangerously close to the line that separates right from wrong, fact from myth; and now, that power may be within his grasp. "Was Ponce de Leon pursuing the wrong object for everlasting youth?
$14.95
ISBN
9780972579681
The Vessel Tinaja was a 2009 Eric Hoffer Book Award finalist and is currently being considered for a feature length motion picture.
Author's Note: After thirty plus world traveling years, the special feeling I have for St. Augustine has not diminished. The excitement and fascination I felt walking her streets as a young boy is still in me, and I hope, in the books I've written with the Old Town as centerpiece. In this book, I wanted to take the reader on a tour from my heart through the town's rich history and mystique. The wonderful turn of the century drawings by E.A. Meyer very much capture the feel of the Old Town I wanted to share, and hopefully my humble poems do as well. May the Ancient City spirit enter you as it has me. Share the wonder!
"Ancient City Treasures" won the 2006 FPA President's Best Book Award, and the 2006 FPA President's Best Cover Award.
$12.95
ISBN
9780972579650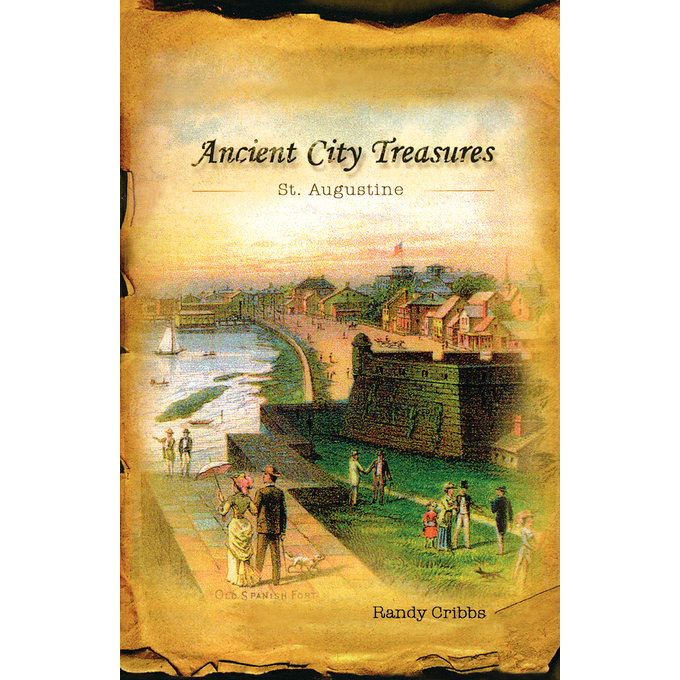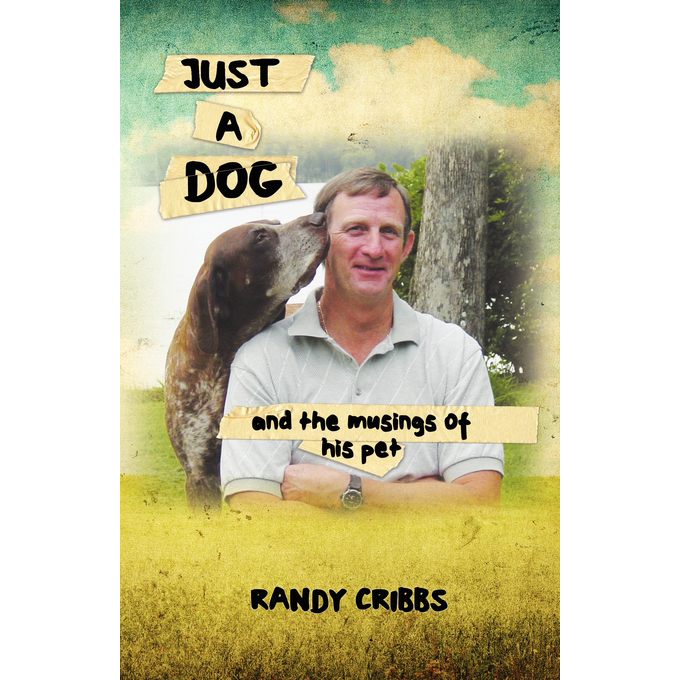 Just A Dog and the Musings of His Pet
Murphy's Military Maneuvers, a pure blooded German Shorthaired Pointer, aka Murphy for short was born knowing the meaning of life: eat when food is presented; sleep with you are bored; play with your pet at every opportunity and mark every bush within sight. To Murphy rules were simply guidelines. The only two he followed were: First, Don't Sweat the Small Stuff and Second, Everything Is Small Stuff! Smile, cry, laugh, understand. I intended this book to be only for my sons and their families but was persuaded to share what one reader described as "an inspirational book of discovery for all who have shared life with their special pet". Murphy was and is my best friend.
$11.95
ISBN
9780972579698
This collection of short stories was written by Peter Guinta, a marine who served in Vietnam and Randy Cribbs who was a soldier there and for the next 30+ years. Veterans will find in these words old friends. Others will come away with a deeper understanding. Illumination Rounds presents a graphic portrayal of American soldiers and marines in Vietnam. Collectively, the stories present a captivating before, during and after picture of the men who fought. The authors' styles and recollections complement each other to capture the tragedy, humor and perspective of that controversial conflict.
"Illumination Rounds" won the 2006 FWA Royal Palm Literary Award for Best Book
$12.95
ISBN
9780972579643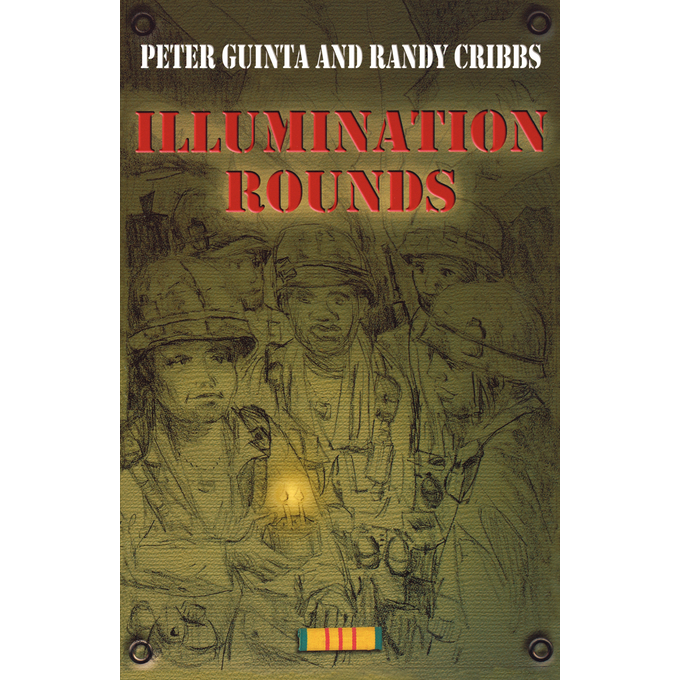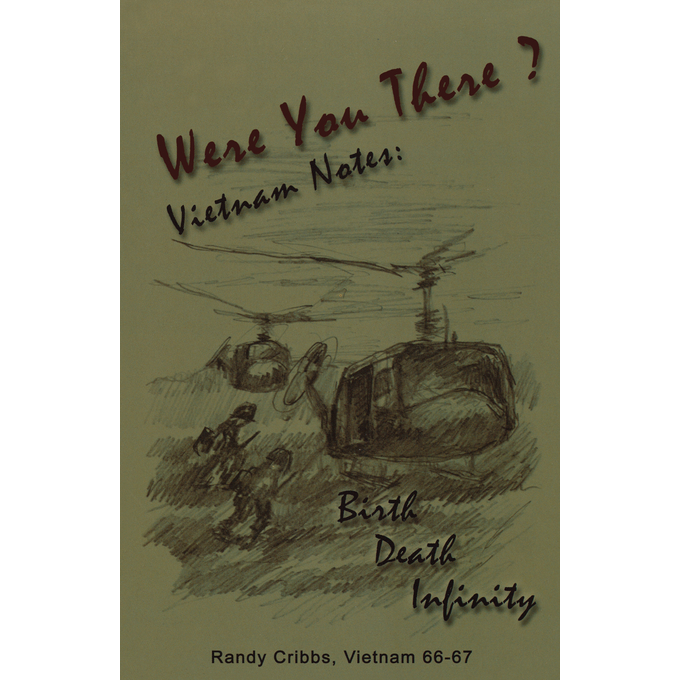 Everything in Randy Cribbs' memory of Vietnam comes alive in his poetry: times of fear and love, moments of realization, the landscape and the soldiers. Those of us who were there belong to an exclusive club, and these poems bring us back to the time when we were all sweating in the clubhouse. Some of his verses recall images I had stored deep in the wells of memory, and feared. But when they came out, they felt like old friends. Peter Guinta, US Marines , Vietnam 1967-1969 "Through this powerful and poignant memoir of a distant place and time. I was able to revisit my own experience in Vietnam and , through the poetry and illustrations, to gain a measure of understanding. Those who were there will be glad they took this brief, insightful look back. William N. Drake, Jr. Col. US Army Vietnam 1970-1971
$12.95
ISBN
9780972579605
Old St. Augustine Through the Centuries
Established in 1565, St. Augustine is a saga of exploration and discovery - the beginnings of American culture and spirit.
Award-winning author Randy Cribbs' thoughtful narrative paired with antique images presents a vivid snapshot of the places, characters, events and mystique of old St. Augustine: miles of beaches and 450
years of history!
$13.95
ISBN
9780984990900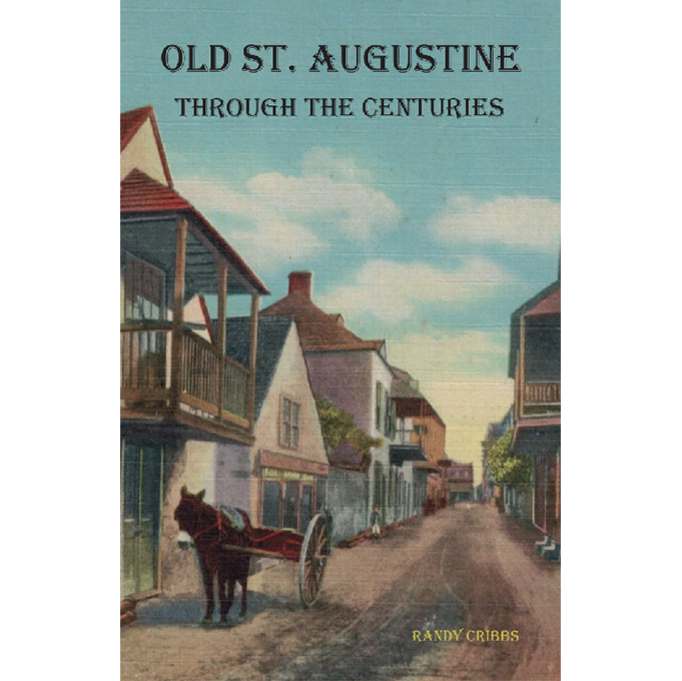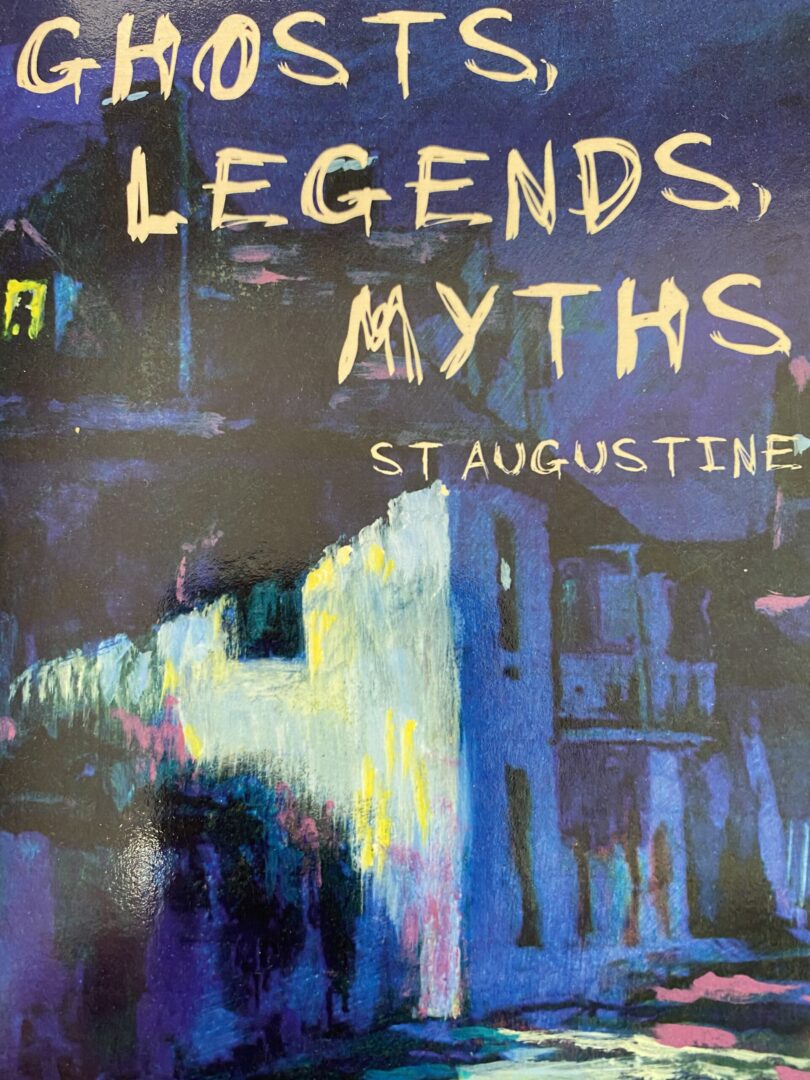 In his new book, multiple award-winning author Randy Cribbs presents 38 stories and sightings covering over 400 years of Ghosts, Legends, and Myths from the Nation's Oldest City and surrounding area. Discover the mysterious, fascinating, sometimes terrifying side of the ancient city through graphic narrative laced with historical tidbits surrounding the lingering spirits of the Old Town.
$13.95
ISBN
9780984990917